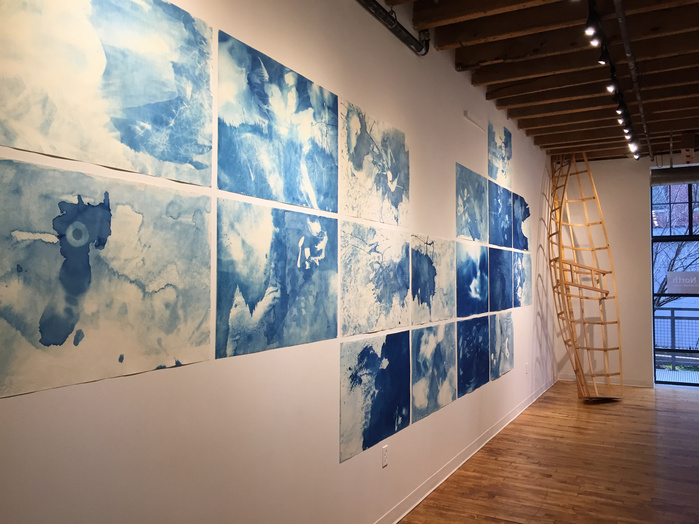 82º NORTH
"To look at them [the cyanotypes] is like being under water. Their surging, moody blue acts as a metaphor for memory and history, a medium in which some things (spoons, bottles, light-filled silhouettes) get trapped, and others get conjured. Today's urgency about melting polar ice caps adds another layer of meaning. The 1903 expedition, in the end, becomes as much a symbol of our hubris as it is one of our desire and imagination."
Cate McQuaid, Art Critic,The Boston Globe 2015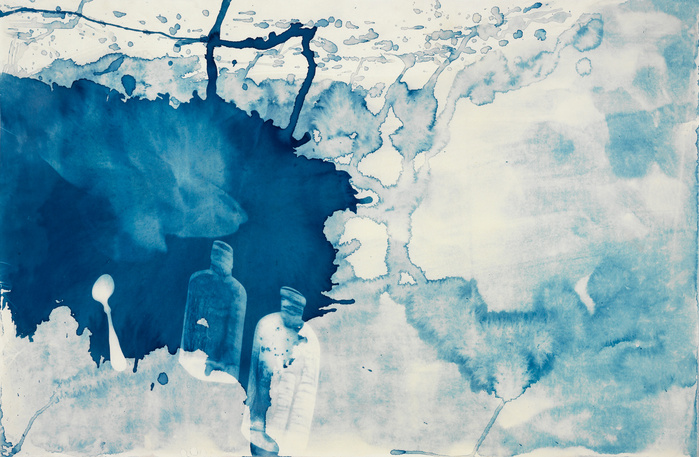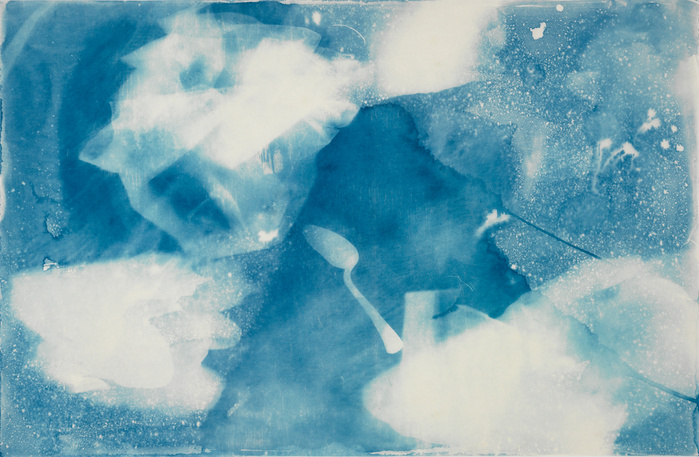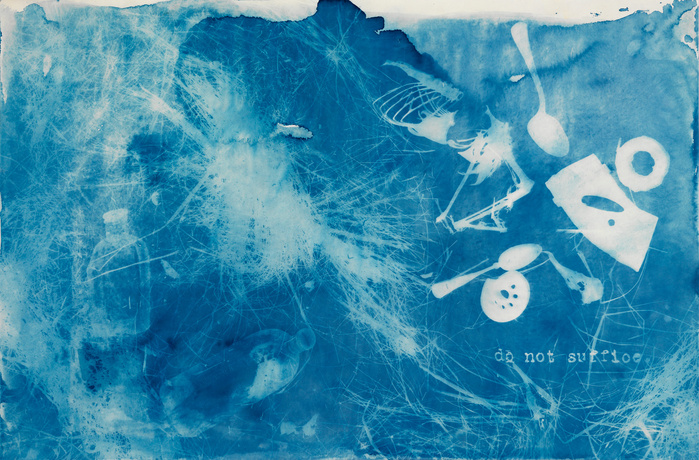 82 º North uses cyanotype prints to imagine glacial ice melting and telling the story of failed arctic explorers as deciphered from a midden or an archeological trash pile of records and objects. Soprafina Gallery, Boston, MA. 2015.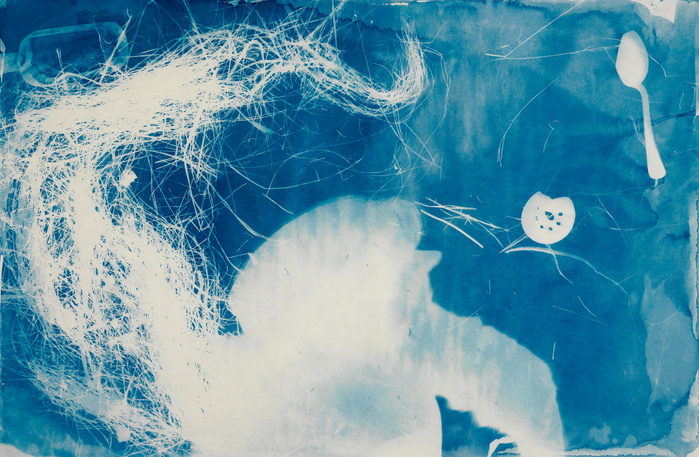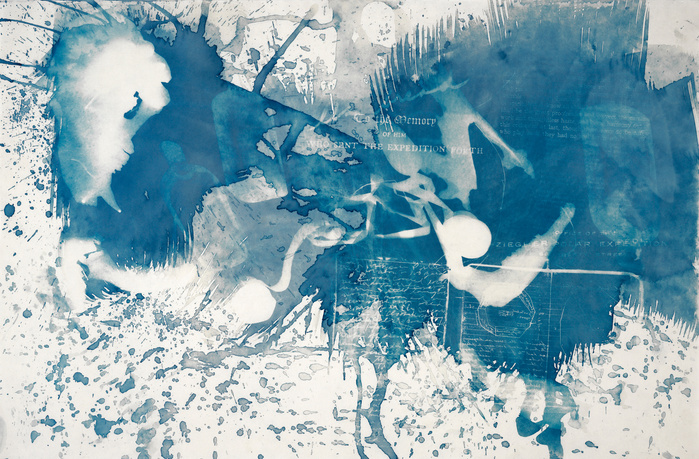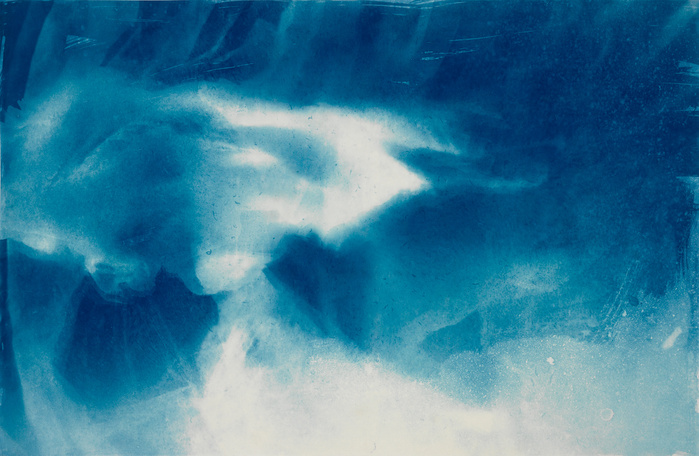 Next:
Far, and Further, 2012
See More ›